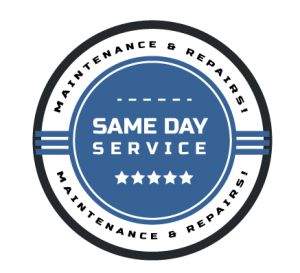 Call Us Today & Speak To Us About Our Service
Speak to us about how we can help you, call our friendly team today.
WHAT OUR CLIENTS SAY

See what our previous clients have to say about us

Larry Ball
Great service- Great price! The estimator and workman were excellent.

Don White

The Tech, Ryan, was SUPER knowledgeable, very efficient, and answered ALL my questions. Extremely happy with the service. Cleaned work area, and explained operation fully!

Donald Swenson
The job appears to be excellent. I have zero complaints. Keep up the good work.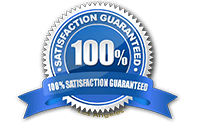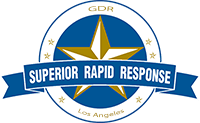 What's your garage door saying about you?
We at B & H Garage Door Repair, (424) 230-7018, and our neighbors in Santa Monica, CA know a garage door is a chance to make a statement about your home. Your garage door says something to your neighbors about the people living inside. When your family pulls up into your driveway after a long day of work and school, your garage door is their first sign of welcome home. So what are you telling people if your garage door is squeaky, rattling, whirring, rusty, dusty, full of holes, broken-down, and barely functioning? Are you feeling welcomed home into your beautiful Santa Monica, CA dream space by a garage door that's screaming "go away?" 
Routine garage door repair and garage door maintenance is your answer.
Many of our customers' first and major concern is, "Will I need a new garage door—and how much will that cost?" We've heard from many customers that they'd been worried that they might need to replace the entire garage door, and they were impressed that we could solve most of their garage door issues with a little elbow grease and a replacement part. Coastal climates like in Santa Monica, CA can wreak havoc on moving parts, which is pretty much every component of a garage door. We love this question at B & H Garage Door Repair. Why? It gives us an opportunity to talk about the 3 most important garage door services we can provide before we talk about replacing your entire garage door:
Routine garage door maintenance

Garage door damage repair

Garage door opener repair
We offer services that can be cost effective for extending the life of your garage door and breathing new life into your home's curb appeal. All of our company technicians are fully licensed, certified, insured, and bonded so that you can be sure that they will do the job right the first time, every time. Garage door repair is a valuable investment to make in maintaining your home's functionality and beauty—and isn't that balance why we choose to live in Santa Monica, CA in the first place? The best way to stay ahead of inevitable wear and tear is to have the moving parts in your garage door maintained on a regular basis. Our garage door services professionals can provide you with all you'll want to know about brand new garage doors, but before we have that conversation, contact us to discuss garage door repair services. 
Let's talk about garage door repair and garage door maintenance services.
Routine maintenance should be on your annual checklist of homeowner chores. B & H Garage Door Repair will inspect all components of your garage door to ensure it's working efficiently. We do our best to keep up with the latest technology to keep your garage door running longer and prevent possible future issues. We recommend maintaining garage doors on a regular basis because they do have moving parts that can wear out over time—these garage door parts include the door opener, springs, the tube, drums, cables, tracks and rollers, brackets and hinges, weather seals, safety sensors, and emergency cords. If your garage door isn't fully functional, our professionals may recommend damage repair for the garage door parts. B & H Garage Door Repair has the knowledge and parts available for garage door opener repair—keeping your garage door opener secure and functioning is important for your family's sense of home. Our company technicians can rapidly pinpoint the issue with a garage door that doesn't work as smoothly and quietly as it should and perform repairs on your garage doors on the spot in most cases. We can make the necessary garage door repairs and maintenance services, like replacing sensitive springs once a year. 
B & H Garage Door Repair says, "Welcome back home." 
We specialize in garage door repair in Santa Monica, CA, Los Angeles, CA, and our neighboring coastal areas. Our services are tailored to assist homeowners maintaining functionality and beauty while controlling costs and planning for the future. At the end of a long day, we want your garage door to say, "welcome back home." We do installations of new garage doors when they're necessary, but we recommend investigating fixing whatever is broken first—whether it's the garage door or the garage door opener.
When a new garage door is a must…
When you decide that it's just plain time for a new garage door, our technicians can handle that, too. We have years of experience with installing new garage doors for homeowners who are building or remodeling their home. We can find the make, model and brand of garage door that matches your preferred style, fits your garage door, and can function well for many years with only necessary routine maintenance. Most garage doors can be installed in a single day, and we guarantee that our installation will function smoothly from day one. Los Angeles, CA garage door repair shouldn't be trusted to just anyone. You want someone on your side who cares as much about preventing the squeaking, jerky functioning of your garage door caused by wear and tear and fixing any damage that's occurred as you do. We are available 24/7—we can deal with those incidents that might cause significant damage to your garage door late at night. Our customers love us, as we've helped people all through the LA area get their garage back by fixing their non-working door. 
Regardless of whether you need garage door repairs after an unfortunate run-in between your vehicle and your garage door or just need routine maintenance, give our company technicians a call at (424) 230-7018. In most cases, we can come out to your home or business within 35-55 minutes. B & H Garage Door Repair is here and ready to help you get the garage of your dreams by starting with the perfect garage door.