Contact now at (424) 230-7018 For
Same-Day Service

Today!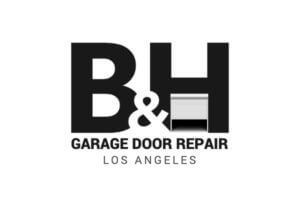 24/7 Garage Door Repair Pasadena.

Your garage door is prone to damage especially if it is used frequently. The opening and closing of the door will cause the garage door springs to become weaker with time and will need to be repaired. At times, there could be other issues that make the garage door stop opening when you want it to or it could be getting stuck midway during the opening process.

Cold weather often affects garage doors because the springs are prone to damage at this time. The door gets stuck and could also open without prompt. These issues are enough to stress anyone out. There are some minor garage door repair issues that you can deal with on your own. You can follow a guide or check online for a solution to various garage door problems. It is important to keep in mind though, that some issues are best left to the professionals to handle.

Your garage door could be having other issues apart from the ones you can spot. Without proper repairs, it may get even more damaged. You should call a professional garage door repair service to check what the problem is and handle it before the damage becomes much worse.

When you are choosing a garage door repair Pasadena Ca company, you should choose one that has the right qualities. Here are the qualities to look for.

Make Sure They Have Experience
An experienced garage door repair service can be able to tell what the problem is faster than a person who has not been doing the job for a long time. Their experience allows them to be able to give an effective solution to the problem once they have diagnosed the issue. They will also be able to fix the issue so that the garage door will not have the same issues in the future. In addition to that, they will be able to give you advice on how to take care of your garage door.

Check For A License
Choose a garage door repair Pasadena Ca company that is licensed to do the job. You should check if their license is legit. Most companies that are listed online have web pages that give all their information. You can check here to see if they have stated that they are licensed. A licensed garage door repair service is the best choice because they have trained and skilled personnel who handle the repairs.

Licensed companies are also more likely to be insured. If this is the case then you will not have to worry about paying for damage that happens when they are doing the job. Their insurance should cover it. You can ask them if they offer any after service guarantees.

They Should Have A Solid Reputation
Check online reviews or ask any clients that you know who have used the garage door repair service. This will let you know if you can trust the quality of their work. If they have numerous positive reviews, it means that they know what they are about and that you can trust them to do a great job.
Contact now at (424) 230-7018 For Same-Day Service Today!
Check Their Prices
A good company is one that has reasonable prices. High prices do not always guarantee the best work. This is why it is advisable to compare different prices that the services around you offer. This will give you a perspective of what you should expect to pay. Once you have done that, you can go ahead and choose a service with prices that fit your budget.
Beware of prices that are too low. Most times, this means that the service is using poor quality equipment. You may end up spending more in the future after a botched job. It is best to invest in efficiency and be sure that you will not be dealing with the same issue again.
Availability
You should make sure that the service is available when you require their services. This is why it is advisable to get a service near you. They will be able to get to you quickly especially if the situation is an emergency. You do not want to wait hours while your car is stuck in the garage and you have somewhere to be.
These qualities will help you get the best garage door & Gate repair Pasadena Ca service.