Call Today for Garage Door Service (424) 230-7018
Call B&H Garage Doors for any garage door repair service in Burbank CA, Springs, Openers, New installations, Commercial and residential.
Dial (424) 230-7018
If you can't call now , Book an Appointment and we will call you back!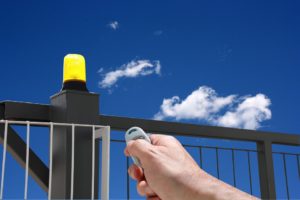 A damaged garage door can be the result of non-maintenance for a year, daily wear and tear, or a part of the door that doesn't function properly. Whatever the cause may be, you need to get in touch with a professional company that offers comprehensive garage door repair Burbank services to make sure that your car is safe inside the garage. The ideal garage door repair company will send you a technician right after they get a call from you. But what kind of services do they provide? Keep reading to learn the different services you can expect from them.
1) Replacing broken garage door springs
In most of the garage door repair cases, it is seen that the door spring has become faulty. The spring can break due to various reasons like extreme weather conditions, or the stress of the spring is not compatible with the garage door. It's also possible that the regular use of the door has ended the life of the door spring. Trained technicians know to change the spring and install a new one so that the garage door can work like usual again.
2) Garage door going off track
If you have a sliding garage door, then there are chances that the door can go off track all of a sudden. The roller and the track may not work simultaneously, and that can create a problem. Your garage door will remain half open and half closed, or it may not close completely with the door in a slanting position. Professional garage door repair Burbank can bring the garage door back on track. It may require the path or the rollers to be changed. The technician that visits will inform about the repair service that will be necessary in this case and the charges for the new path or channel.
3) Garage maintenance services
Garage door repair is not limited to replacing or fixing the garage door. It also involves maintenance of the door too. If you hire a garage door repair company to maintain your garage door every three months or semi-annually, then there will be a technician working on your garage door after every specified period to check if there is anything wrong with the door. The technician will repair any part if he finds that it is about to become faulty and lubricate the other parts to ensure that the door works smoothly.
4) Garage door installation
There are times when the garage door itself becomes faulty, and you have no choice but to replace it with a new one. This will also be taken care of by a garage door repair company. They have experienced technicians who can install a brand new door. You will be able to choose from a range of garage doors. After you are done with the selection, a team will arrive to change the door and install the new one.
It's crucial that you act quickly as soon as you notice any problems with your garage door. The last thing you want is for the garage door to fall on your car, causing you to spend even more money. Such a scenario can be avoided if you find a garage door repair Burbank company that offers emergency services. This means they can attend to your needs regardless of the time of day. Even if it's in the wee hours of the morning, the technicians can go to your home to get the garage door fixed.
Of course, it's also recommended to do some comparison shopping. You might think that all garage door companies offer the same quality of services, but this isn't the case. Take some time to do your research and perform background checks about the companies you consider hiring. This may prove time-consuming, but it's worth spending the extra time instead of waste your precious money by hiring the wrong provider.
And to get your money's worth, don't forget to compare prices as well. Some companies charge very high rates while trying to convince you that they have the most competitive prices in your area. But instead of just believing in them, talk to other garage door repair companies in Burbank CA to get an idea of how much it would cost you to repair your garage door.