B&H Garage Door Repair and Garage Door Installation in Torrance, CA
Quality garage door repair services from local professional technicians. We put customers first with same day services for:
     

Door repair

     

Spring repair

     

New garage door installation

     

Openers and remote controls

     

Garage door and car programming

     

and more!
New or existing customers can contact us at (424) 230 7018 to schedule an appointment, inquire about our services, or request a callback.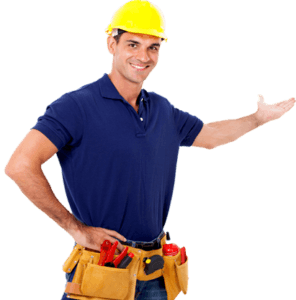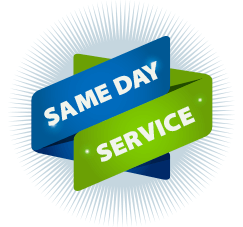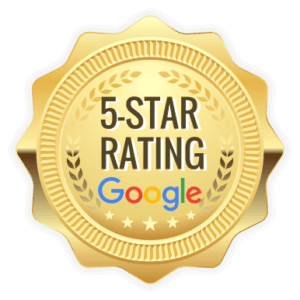 A garage is one of the most used yet often overlooked spaces in your home. Whether you use your garage for your cars, storage, workout equipment, laundry room, or a combination, a functional garage door is crucial. A broken garage door is not only an inconvenience; it can also be a danger.
If you need to install a new garage door, urgently repair a garage door part (like a broken spring or opener), or fully replace the garage door in your home, you'll want to find the best garage door service in your area. For those customers living in Los Angeles, Torrance, or surrounding areas in CA, look for a business that:
     

Offers free estimates

     

Has great reviews backed by years of experience

     

Prioritizes safety and quality

     

Includes same day services

     

Values privacy

     

Can repair, replace, and also install quality garage doors and garage door parts at affordable prices
B&H Garage Door Repair proudly offers all of the above to our clients. (So, if you're ready to book your appointment or free estimate now, simply contact us at (424) 230-7018.
The Importance of Proper Garage Door Installation in Your Garage
Doors may be a symbol of welcoming and warmth for visitors; however, garage doors mean so much more to your home.
Many homeowners may not realize the importance of having a garage door that will work consistently and reliably. Even with a new garage, safety should also be at the top of your list. A broken garage door or overdue spring repair can not only lead to injuries, but it may also be a security concern for allowing unwanted entry into your home. Just like the other doors in your home, garage doors keep both us and our households safe.
If you notice something off or broken about your door, making it work should be a top priority.
However, garage door repairs cannot be made by just anyone. Garage door installation and replacement require specialized tools and training. The garage doors and tracks are heavy, so we highly discourage you from attempting to fix your door on your own. (You won't just become an expert in garage doors by watching a couple of videos online!) Instead, call the experts at B&H Garage Door Repair in Torrance, CA, to take care of the repair or installation for you!
Whether you need maintenance on a new garage or updates to a door on an existing one, you'll want a professional evaluation and execution to ensure your door service goes smoothly. Have a new or additional garage door opener you'd like to connect? Concerned about misalignment or instability from a garage door spring? We also ensure all openers, springs, sensors, and other garage door parts and accessories work like new!
How to Find a Quality Garage Door Repair or Door Installation Service in Torrance, CA, and Beyond
While there are a number of companies offering garage door repair in Torrance, it doesn't mean they're all a good fit for your house or family. Here are a few ways to find the best garage door company:
   

Check Reviews
One way to locate a reputable repair company is by searching through customer reviews and comments for various garage door companies. Popular sites like Yelp and Google are great places to start the process. You can contact the local Better Business Bureau (BBB) as well to learn more about virtually every garage door service's business practices and rating. If there are any negative complaints on the BBB, you should also see their efforts to resolve those complaints. Always read feedback from multiple clients, as one negative experience (or one positive one) isn't necessarily the norm for that garage door company!  
   

Get Recommendations from Neighbors, Coworkers, or Family
Recommendations from the people you trust most go a long way in choosing the best garage door repair business in Torrance. Call around and ask your peers for the names of door repair services they've used in the past. But don't just ask them about their experience or technician. Ask them about the specific services they needed (repair, installation, parts replacement like a spring or opener, etc.) to get an idea of the company's capabilities as well. You'll want to hire a well-rounded company that can program an opener just as easily as it can replace garage door springs.
   

Search for a Local Torrance, CA Garage Door Service Online
If you live in the Torrance, Los Angeles, or Long Beach areas, you won't want to call a garage door repair in San Francisco. Use Google or other search engines to find a reputable and reliable local garage door repair that can take care of everything you need in one shot. (Same-day services, like those offered at B&H Garage Door Repair in Torrance, CA are always a nice bonus when you have non-functional garage doors!)
   

Research Service Offerings and Technician Experience
You'll want to get a company that can help you with door installation, replacement, and repair, so you're prepared for any surprises on appointment day. Tech experience is another incredibly important factor you'll need to check before hiring a garage door company. Check how long each contender is in business as garage door repair and similar service industries have a high turnover rate. You'll want to find a company with the ideal balance of breadth of service with years of service experience.
    Request a Free Estimate
Once you've done all your research using the recommended methods above, it's time to make your selection. But before you do, contact the companies to request a complimentary quote for the repair. Estimates can be a great help when it comes to selecting the right garage door repair service for your household. Though final costs may change slightly once your garage door is taken apart, an estimate gives a good ballpark preparation for clients and the company. For example, if what the tech assumed to be a quick repair turns into a completely new garage door, your price may be slightly higher than the initial estimate.
While most companies aim to offer good services for client and garage alike, a few also believe in making money at the expense of their clients. Beware of technicians that try to charge higher fees or recommend new additions that may not be required (or even necessary). That's why securing an estimate for your repair is so crucial prior to beginning the service from that garage door service in Torrance, Los Angeles, or beyond.
Though the saying goes, when one door closes, another door opens, there's no other door in your house, besides your garage door, that opens to such a large and important space. We hope to be the garage door company in Torrance that helps ensure that garage door is always working to the best of its ability.
Hire B&H Garage Door Repair – The Number One Company for Garage Doors (Repair, Installation, Replacement, and More!) in Torrance, CA
Overall, there's no shortage of companies offering garage door repair services in Torrance, so it's critical to keep the tips above in mind before making your selection. Remember, broken garage doors and a vulnerable garage are more than a nuisance; they can be a hazard to anyone using your garage or living under your roof. A garage door repair that is made by an inexperienced, unreliable company may have dangerous consequences.
If you're searching for an experienced garage door service with reliable techs, affordable prices, and a variety of services, look no further than B&H Garage Door Repair. Serving the Los Angeles, Torrance, and surrounding CA areas, B&H strives to be the number one garage door repair services for clients, techs, and the surrounding Torrance community. Our expertise in door installation, springs repair, and overall garage door services means you'll enjoy the most amazing services and experiences every single time. We want you to know us, like us, and rely on us. So, call us at (424) 230 7018 for your complimentary quote today.
Other Locations : Garage Door Repair Orange | Garage Door Repair Santa Clarita | Garage Door Repair Camarillo